Find your favorite lettuce
Whether in salads, sandwiches, wraps or pita pockets, lettuce adds flavor and nutrients without a lot of calories. But not all lettuces are the same. Different varieties offer diverse textures and tastes.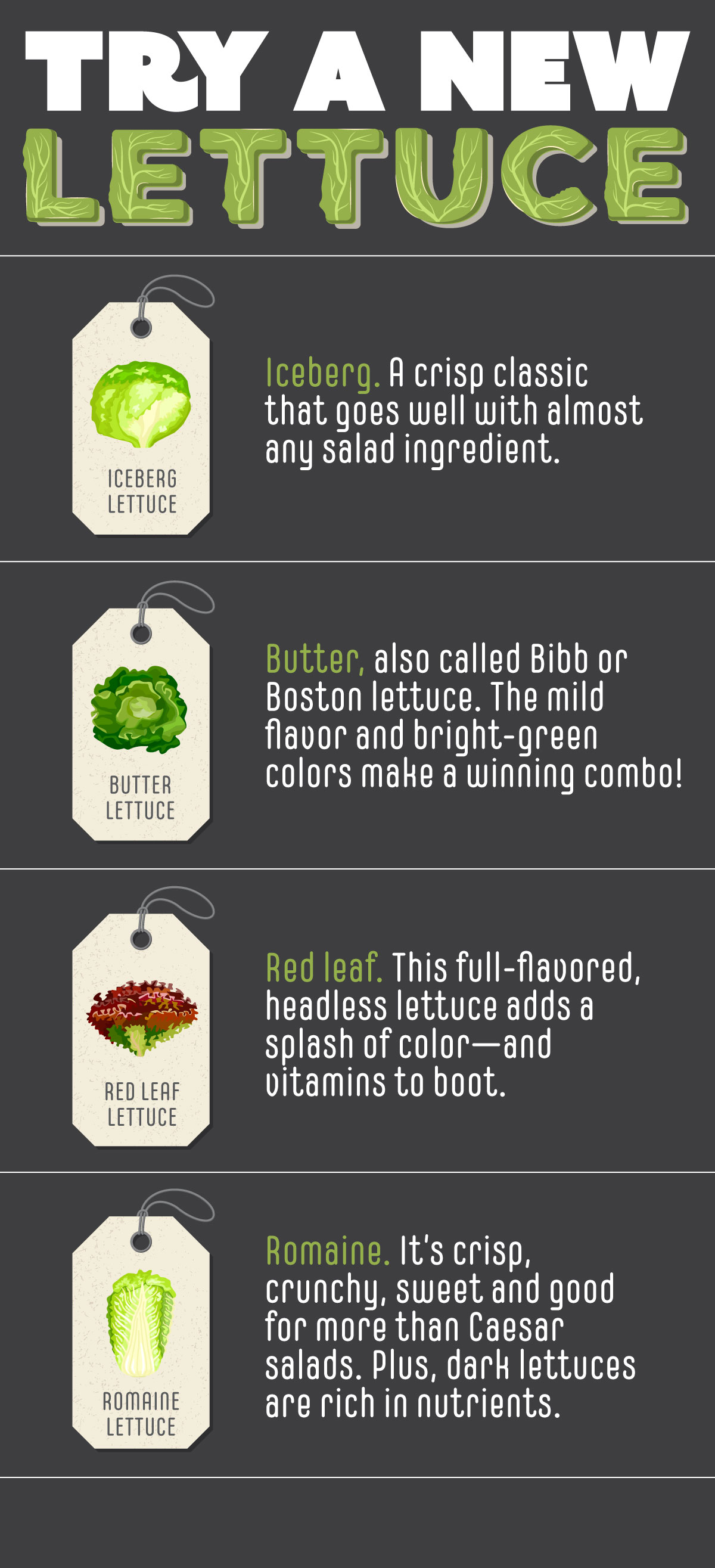 Try a new lettuce
Butter, also called Bibb or Boston lettuce. The mild flavor and bright-green colors make a winning combo!
Romaine. It's crisp, crunchy, sweet and good for more than Caesar salads. Plus, dark lettuces are rich in nutrients.
Red leaf. This full-flavored, headless lettuce adds a splash of color and vitamins to boot.
Iceberg. A crisp classic that goes well with almost any salad ingredient.
Sources: Academy of Nutrition and Dietetics; American Institute for Cancer Research; Produce for Better Health Foundation
Impress your dinner guests with a great-tasting salad. Check out our video to learn how.
Reviewed 2/3/2023
Sources